It's hard to escape electro these days when every track loosely fits into the genre but there was a time when it was more definitive. It used to be easy to point out an electro track with distinct and sharp snares on the twos and fours with some modest analogue noodling filling out every bar. It became annoying going into record shops looking in the "electro" section, previewing dozens of 12 inches all with some vocoder work and a hint of a scuzzy bassline. It seemed as though the shop keepers had nowhere else to put these singles and the new school of electro was born out of what these tunes weren't. They couldn't be house and by this point everyone was afraid of "electroclash" (because that scene burst into flames as soon as it started).
This next track has a hint of what electro used to be. FREAKATRONIC shape all the right elements – sharp snares, vocoder, hollow synth work – into a jam that reflects the genre's origination. They even have a true electro-tipped name. Dig it from ITD RECORDS.
[audio:http://manalogue.com/manalogue/Freakatronic%20-%20The%20Sound%20of%20Freakatronic.mp3]
MP3: Freakatronic – The Sound of Freakatronic
::::::::::::::::
BONUS
::::::::::::::::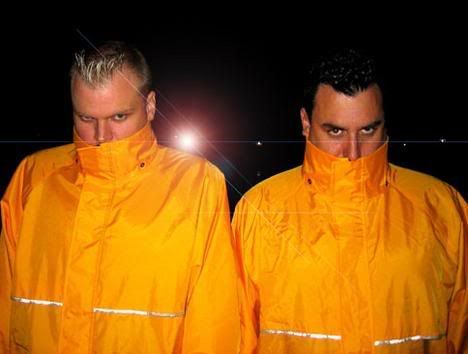 One of my favourite records ever is actually a four-pack of 12 inches released on REPHLEX RECORDS from DYNAMIX II – the highlight being a track called "Just Give the DJ a Break." Unfortunately I don't have it in digital format but I can share this.
[audio:http://manalogue.com/manalogue/Dynamix%20II%20-%20We%20Are%20Your%20Future.mp3]
MP3: Dynamix II – We Are Your Future